KTM RC 125 2200 KM User Review - Deborshi Mallick
Published On 18-Nov-2020 08:13am , By Raihan Opu
My name is Devarshi Mallick. I am a student. I am currently using the Indian version of the KTM RC 125 bike. At present, the bike is running 2200 km. Today I will share some experiences of riding 2200 km with my bike.
KTM RC 125 2200 KM User Review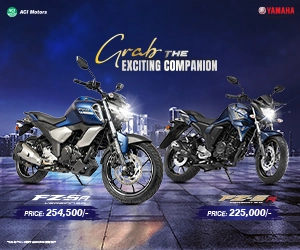 I am presently residing at Shahapur of Khulna district. Hearing the name KTM gives me a different feeling. It used to be my dream bike. Although it came in a low Cubic Capacity (CC) in Bangladesh, I still wished to acquire a KTM. And finally, I did.
The only reason I bought the KTM was because of its appearance. The KTM RC 125 is not available at Khulna, so I had to get it from Jessore. The bike was bought from a showroom called "Vespa Nadeem Motor". I wanted to buy the white one, because white is my favorite color. One fine morning my friend Sajib and I went out to Jessore with my Pulsar NS and bought the KTM RC 125cc.
When I rode the KTM RC 125 for the first time in my life, after going 5 km, the bike stopped. Then I had to buy fuel with another bike and then I went to the petrol pump and filled up the tank. Finally on the first day, I rode the bike for 40+ kilometers.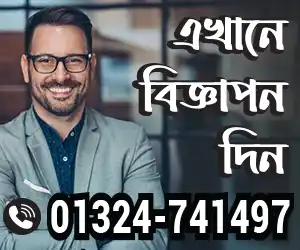 I didn't have any problem with the bike so far. I changed the engine oil twice and the oil filter once in 500 km, and 1000 km respectively. I use the Hipro MX5 20w50 as my regular engine oil.
The amount of engine oil required is 1400 ml. In the city, I got mileage of around 35/40 km per liter and on the highway, I easily get around 40/45 km per liter.
KTM RC 125 Some pros of the bike -
Build quality.
riding comfort.
Seating position.
Looking.
KTM RC 125 Some cons of the bike -
Heating issue.
Low top speed.
Uncomfortable pillion seats.
Almost all the parts of this bike are available. However, you have to inform the dealers 2/3 days in advance and the parts are slightly expensive.
I use Hipro MX5 20w50 grade engine oil every 600/700 km. It is a Mineral based Engine Oil. Next, I plan to use the Hipro MX7 Synthetic engine oil after 5000 km. So far I have not modified or changed anything of the bike, but I plan to do it in the future.
I got a top speed of 125 (not suggested). I don't tour with KTM RC 125. On long tours, I use my Bajaj Pulsar NS 160. This bike is not for everyone, it is perfect for those who need quality, good appearance, controlling and braking. This is not for those who need a lot of top speed and extreme torque (ready pickup).
If You want to Find KTM Bike price in Bangladesh and KTM Bike showroom near you visit Our Website. Stay with us for more update motorcycle news. Thank you all.
Written By - Deborshi Mallick
Creating a value of life isn't easy. But creating life valuable is easy. So I tried to creating value and make an impact. I like to work in a team that is cooperative and helpful. I like to share my knowledge and skills for the betterment of the company. Always find out the opportunities and use in a proper way.
You might also be interested in