Keeway Superlight - Team BikeBD Test Ride Review
Published On 05-Aug-2017 10:01am , By Saleh
For the past years the motorcycle industry in Bangladesh have grown by a good margin with many segments of a motorcycle coming in Bangladesh, covering from off roaders, commuting & sports bike segments. Among them is a segment called 'cruiser' bikes and currently in market there aren't many options to pick from but Keeway Superlight 150 is one of fastest growing motorcycle in this segments.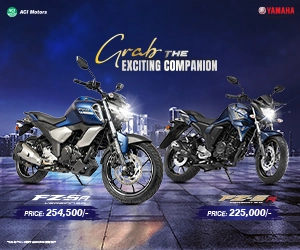 Keeway Superlight - Team BikeBD Test Ride Review
For starter Keeway Superlight is a big long cruiser bike, which was launched in Bangladesh back on March of 2016. Superlight 150 is a cruiser motorcycle which is built more for comfort & luxury rather than speed. The bike is a perfect combination of style and elegant, this bike is usually design for people who want to cruise on the road at a speed between 60-70 km/h comfortably and savior the moment instead of attacking the corners!
Keeway engineered tried their level best to keep the bike's height and weight to the minimum so that it will be easy for the riders in Bangladesh to ride comfortably in Dhaka city & cruise on the highway comfortably.
The bike is powered by a 149.3 cc air cooled engine which gives 12.1 BHP & 11 NM which on paper don't sound much but as I mentioned before this is a bike made more for comfort rather performance. The power is transferred to the rear of the engine by 5 speed transmission which is soft to change with. Fuel tank of the bike is huge and carries around 16 liters of fuel. Noise of the bike is bit dirty not comforting. Speedoz only bring the Matt Black color of the bike and we are not sure why it doesn't come out of other colours. Headlight of the bike is big & round in shape & halogens, alloy wheels are there but the tires are not tubeless which is a bit odd.
Headlight is powerful enough for both city & highway ride, I tested the bike on the highway and found that even though the light scattered a bit but the position of the headlight is good enough for long distance travel. It features half chain cover & duel rear suspension which are telescopic coil spring oil damped. Front suspension are basic telescopic forks, they gave the bike a very classic looks with all the upgraded technology that can be inserted in the bike. Rear of the bike has a duel exhaust system with two tail pipes coming out of the engine.
Foot rest of the riders are very wide spread and the legs are lean a lot way forward for maximum comfort of the rider, there are huge space for the foot rest to relax but sometimes due to the bumper which is position a bit awkward angle the foot brake get stuck on the bumper in emergency braking. Keeway Superlight weight is 134 kg & with 130 rear section tyres it gives a fantastic balance to the machine. I admit in the city going through some small space is difficult but the thing which really makes me unhappy that the handle of the bike is straight unlike curve towards the rider like a traditional cruisers.
Switch gears are a mess; even though the quality is good but they are positioned all over the place and it might take a week or more to get used to it. There are no pass light or engine kill switch for the bike, it seems alike Fat Boy 2000 Model of Harley Davidson, speedometer is two analog units to tell you the speed and rev counter also the fuel gauge is mounted on the fuel tank itself to give a bike more classy look. During night time the speedometer doesn't get too much light to illuminate the rider with more information.
Seating for the pillion is soft but there is no back rest or nothing to hold on the back but the rider seat is very big and comfortable for long distance ride. Suspensions of the bike works well on plain road but on the bumpy roads the rear suspension doesn't work properly, front brake is a touch weak & I am not a fan of having it placed on the left side of the wheel rather than on the right in conventional motorcycles in Bangladesh.
Brakes of the bike were weak in first hand, for the first 500 km I couldn't find too much feedback from the front brake but the rear worked right from GO!. Grip of the tyres were good but sadly we couldn't test them in the wet due to winter season but talking with few riders who uses Superlight 150 we found that they were happy with the performance of the tires.
Switch gears are mess; they all are positioned in awkward positions and takes time to get adjusted. Riding with a pillion is not uncomfortable, but for the pillion in long distance could be a small bit of trouble. There was no pillion seat rests on the back or even nothing to hold so at times it will be tough for the pillion to seat comfortably for the model that we tested, but the company ensures that from upcoming shipments from August 2017 will have pillion seat rest. Gear changes are quiet smooth to our understanding.
Keeway Superlight 150 uses technology of push rod engine which will have higher fuel consumption. For us the rear suspension wasn't the best, as if we go over pot holes with a pillion there are good chance that the tyre might hit the mud guard. Riding the bike you feel a sense of open air, a sense of independence, and the twin exhaust does give the bike a macho look and yes most of the parts of the bike are metal instead of plastic.
On the highway it cruise well, the speed it travels is good as the initial acceleration between 0-80 km/h is very fast, brakes are good but I could suggest an improvement for the front brake but for cursing speed I found the brakes to be perfect. I experience no back pain while riding from Dhaka to Sylhet but my bump did had some pain due to the rear suspension of the bike. I talked with them & personally suggested Speedoz Ltd to change the rear suspension. Horn of the bike is very loud, yes there are little vibration from the engine but it is over 7000 rpm.
Keeway Superlight - Performance
Top speed: 110 km/h Mileage: 33 km/l in Dhaka city (Under test condition) 36-40 km/l on the highway. (Under test condition)
Keeway Superlight - Pros:
Unique styling
Good finishing
Comfortable ride at cruising speed
Superlight are for bikers who wants to cruise rather than chase speed.
Big fuel tank for long distance ride
Very loud horn.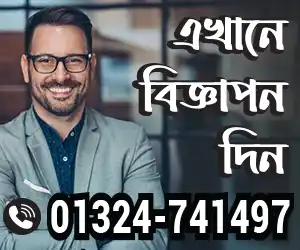 Keeway Superlight - Cons:
Switch gears are mess though the quality of it is good.
Bumper sometimes creates issues while applying the foot brake.
Misses the bend handles like traditional cruisers.
Only one colour options.
Mileage not high.
No rear disc brake given the price tag
No Tubeless tyres which is the biggest disappointment.
Rear suspension is not good for bumpy road.
Final Verdict:
We think Keeway Superlight a luxury bike and this is a bike which will only satisfy a special type of bikers who cares about cruising & want comfort for a weekend ride with friends. Yes this bike lacks power but I think that's what makes this bike special.
Specification of KEEWAY SUPERLIGHT
Displacement: 149.3 CC
Engine mode: 1-cylinder/4-stroke/2-valve
Bore x stroke(mm): ø62.0X49.5
Maximum Power: 12.1 BHP @ 8500 r/min
Maximum Torque: 11 nm @ 6000 r/min
Compression Ratio: 9.2:1
Fuel system: Carburetor
Fuel control: OHV
Ignition: CDI
Starter: Dual – Electric & Kick
Lubrication system: Pressure Splash Lubrication
Cooling system: Air-cooled
Gearbox: 5-speed
Final drive: Chain
Clutch Type: Wet (multi-plate)
Dry weight: 134 KG
Seat height: 730 mm
Overall Length: 2260 mm
Overall Width: 800 mm
Overall Height: 1110 mm
Ground Clearance: 120 mm
Wheelbase: 1440 mm
Frame type: Bassinet
Front suspension: Telescopic Forks
Front suspension travel: 110 mm
Rear suspension: Telescopic coil spring oil damped
Rear suspension travel: 80 mm
Front Tyre: 110/90-16
Rear Tyre: 130/90-15
Front Brake: Disc
Front brake diameter: 275 mm
Rear brake: Drum
Rear brakes diameter: 160 mm
Maximum Load: 180 KG
Fuel Capacity: 15 Liter
Battery: 12V6Ah
To see the details of Keeway Bike prices in Bangladesh and the Keeway showroom addresses near you visit BikeBD.Com. Stay with us for more updated motorcycle news with our Facebook Fan Page & Do Subscribe to our Youtube Channel.
So readers, stay with us for new and updated news and don't forget to subscribe to our BikeBD Youtube channel, and also an eye on our BikeBD Facebook Fanpage. To see the details of Available Bike Prices in Bangladesh and the Motorcycle Showroom Addresses near you visit BikeBD.Com.
Related Article You May Like:
Read By Category:
You might also be interested in