Keeway K-Blade 125 Scooter Feature Review – The Crowd Slicer
Published On 05-Nov-2020 03:49pm , By Raihan Opu
Keeway Bangladesh has featured the new Keeway K-Blade 125 scooter in its updated product line in Bangladesh. The scooter is fully loaded with some attractive & eye-catchy features. Hence covering the scooter profile, here we are featuring Keeway K-Blade 125 Scooter Feature Review. Let's get its detailed featured image.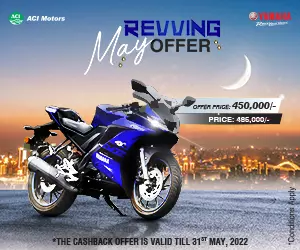 Keeway K-Blade 125 Scooter Feature Review – The Crowd Slicer
The Keeway K-Blade 125 is the all-new scooter in the Keeway 2020 product line in Bangladesh. The scooter came with all-new looks and design. It's a compact and sleek designed scooter. But of course, not has compromised any of the necessary features.
The scooter impressively avoided the bulky profile but adopted a bold & sporty design. The front part is the most attractive part of the scooter. It includes a sportbike-like bold LED headlamp and the complete body-mounted DRL and indicators.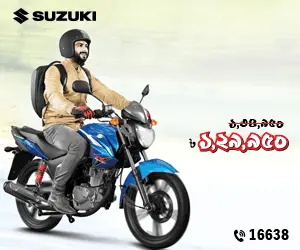 The cockpit is fully equipped with a fully digital ODO counter. Whereas the handlebar is featured with regular control switches. The front panel also featured with panel mounted gadget pockets. Hence the floorboard also nicely spaced for the rider footrests. It also spaced enough to carry household materials.
Coming to the seat, it designed spacious and comfortable with the nice shape of 3-D curves. Further, the rear has the metal grab-rail support. Under that, the tail is crafted with panel mounted LED tail-lamp and LED rear indicators.
Furthermore, the exhaust is another attractive part of the scooter. It's sportbike-like bulky and the gas outlet is double-barreled. Obviously, it's uncommon among the scooters currently available in Bangladesh. Hence overall it's a good designed macho-styled compact scooter no doubt.
Frame, Wheel, Brake, & Suspension System
The Keeway K-Blade 125 is structured on an Arch Bar Truck frame. This allowed featuring the on-bone structure of the scooter. The wheels of the scooter are 14" wheels with sporty-designed 5-spoked alloy rims. The street featured tires are tubeless type.
In the braking system, the front wheel is featured with a 220mm hydraulic disc brake. The rear setup is a conventional 130mm drum type. Coming to the suspension setup, it's hydraulic telescopic-fork in the front. At the rear its coil-spring loaded sealed single.

Handling and Riding Features
In the handling and riding features, the new Keeway K-Blade 125 is featured with very handy and comfy features. It's compact with a very sleek body profile. Hence it seems to allow very agile handling even in heavy traffic and city crowds with only 97kg of weights.
Here the seating arrangement is much comfortable, designed with multiple curves. Hence it's convenient for both the taller and shorter riders. Moreover, it nicely supported by a heavy grab-rail. Further, the under-seat compartment allows for huge storage spaces.
In the other features, it featured convenient brakes and suspensions. The front disc brake and telescopic-fork allow optimum control & comforts. Further, the rear drum brake and spring-loaded single suspension are featured as a better combination. It can help to deal with most of the types of rides.
Keeway K-Blade 125 Scooter Engine & Feature
The new Keeway K-Blade 125 Scooter powered by a 124cc engine. It's a single-cylinder, four-stroke, forced air-cooled engine. This 2-valve engine is featured with a carburetor fuel feeding system. It can be started with both a kick and electric start system.
The engine is fully automatic with a Belt Driven Automatic CVT system. Hence, the transmission is fully automatic. So no hassle to shift the gears manually or operate the clutch by hand. Thereby, it allows a hassle-free ride, just twist the throttle and control with the brakes when needed.
Further, the engine is much powerful to deal with daily ride and hikes. It delivers a maximum of 6.3kW of power and 7.0NM of torque. Moreover, the engine is better tweaked to deliver optimum fuel economy in any ride conditions. Hence, this nice featured scooter can be a convenient choice both for males and females in their daily rides. No Doubt!
Keeway K-Blade 125 Scooter Specification
Specification
Keeway K-Blade 125 Scooter
Engine
Single Cylinder, Four-Stroke, Forced Air Cooled, 2-Valve Engine
Displacement
124cc
Bore x Stroke
53.5mm x 55.0mm
Compression Ratio
9.0:1
Maximum Power
6.3kW (8.5BHP) @7,500RPM
Maximum Torque
7.0NM @6,500RPM
Fuel Supply
Carburetor
Ignition
CDI
Starting Method
Kick &Electric Start
Clutch Type
Wet, Multi-Plate
Lubrication
Wet Sump
Transmission
Belt Driven Automatic CVT
Dimension
Frame Type
Arch Bar Truck
Dimension (LxWxH)
1,820mm x700mm x 1,060mm
Wheelbase
1,280mm
Ground Clearance
137mm
Saddle Height
750mm
Weight (UNLADEN)
97kg
Fuel Capacity
4.9 Liters
Wheel, Brake & Suspension
The Suspension(Front/Rear)
Telescopic Fork Suspension, 55mm TravelCoil Spring Loaded Oil Damped x1, 82mm Travel
Brake system(Front/Rear)
Front: 220mm DiscRear: 130mm Drum
Tire size (Front / Rear)
Front: 80/80-14Rear: 100/70-14
Battery
12V
Headlamp
Full LED with LED DRLs
Speedometer
Fully Digital
*All the specifications are subject to change upon company rules, policy, offer & promotion. BikeBD is not liable for the changes.

FAQ - Frequently Asked Questions
What is Keeway K-Blade 125?
Keeway K-Blade is a lightweight and compact scooter that newly added to the Keeway Bangladesh gallery product line.

How many gears are in the transmission system of the Keeway K-Blade 125?
There are no manual gears in Keeway K-Blade 125 scooter.

What is the transmission system of Keeway K-Blade 125?
Keeway K-Blade 125 is featured with the Belt Driven Automatic CVT transmission system.

Does Keeway K-Blade 125 have any manual clutch system?
No, Keeway K-Blade 125 has no manual clutch system. It's fully automatic.

What is the power & torque of Keeway K-Blade 125?
Keeway K-Blade 125 delivers a maximum of 6.3kW of power 7.0NM of torque.
You might also be interested in