Kawasaki KSR Pro 110 Feature Review
Published On 28-Apr-2018 06:22am , By Zahidul
Kawasaki Motorcycle Linited Bangladesh recently has launched the Mini Supermoto sports motorcycle in Bangladesh. This type of mini sports bike currently is not frequent in our motorcycle market and motorcycling culture. Therefore people are in excitement and also in query on that nice motorcycle. Hence focusing this motorcycle specialty & features here is our Kawasaki KSR PRO 110 Feature Review. Let's learn more about this nice Mini Supermoto.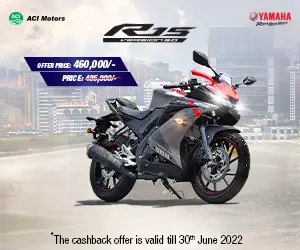 Kawasaki KSR PRO 110 – Mini SUPERMOTO
Kawasaki KSR Pro is a mini sports bike that belongs to the Supermoto or the Supermotard category. KSR Pro is the mini bike that comes with small wheelbase and small dimensions. In terms of design and construction it also in category of Pit-bike.
Worldwide Supermoto is a favorite category of motorcycle for street sports, track race and for stunt sports. Basically the Supermotos are designed following the off-road or dirt bikes.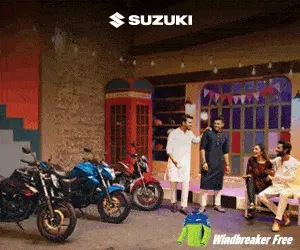 It comes with longer and flexible suspension system with maximum ground clearance than regular street bike. But here the gear ratio, wheel and tires are featured like the street bikes. Hence KSR Pro is a mini Supermoto that can be used for the learners or beginners and can be used for simple commuting.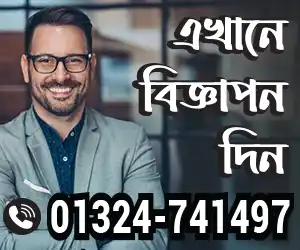 Kawasaki KSR PRO 110 – Looks & Design
Pit bike, mini bike and small pocket bikes are not common type of motorcycle in Bangladesh. Our motorcycle market and motorcycling culture also is not much acknowledged about the use of this type of motorcycle. Hence from the first glance some may scream like what the hell motorcycle is that!
Yes it's a damn different looked and pretty small size motorcycle. Commonly some of you may call it as off-road bike but again it's not an off-road machine. It's a mini bike that designed like an off-road machine; it's a Mini Supermoto.
Kawasaki KSR Pro 110 is a solo riding mini bike. The motorcycle is very similar like an off-road machine. But being a mini supermoto its tires are wider and those are street tire. The mudguards are mounted high and the exhaust also raised high in level of the seat.
The seating arrangement is spacious only for the rider where no facility to carry any pillion. The fuel tank is designed copying a dirt machine. The tank also enhanced with plastic fenders from the both sides of the fuel tank.
Again from the front end the headlamp assembly is very similar to a dirt machine. The shape of the headlamp pit is quite aggressive and it looks like a skull of a raven. Here nothing more to describe as supermotos design is somewhat like street version of a dirt profiled bike.
Kawasaki KSR PRO 110 – Wheel, Brake & Suspension System
Kawasaki KSR Pro 110 is basically a pit bike in category of mini supermoto. So it's using purpose and rolling area is quite narrow as it comes with some limited and specialized features.
KSR Pro 110 is definitely an attractive sports toy that comes with different dimension of wheel, brake and suspension system. The wheels of the motorcycle are very similar to Kawasaki Z125 Pro. The wheels are designed with 12 inch all alloy rim with nice looking five pair of alloy spokes.
The tires are also the same street tire like Z125 Pro and those are tubeless type. The braking system of this Mini Motard is also hired from Z125 Pro or shared with each other. So KSR Pro comes with hydraulic disk braking system on the both wheels.
Coming to the suspension system the KSR Pro comes with 30mm wider USD telescopic suspension in front. Being a supermoto its suspension tweaking seems quite different than Z125 Pro. Again rear suspension is single unit that attached with swing arm but its mounting is different than Z125 Pro.
Kawasaki KSR PRO 110 – Controlling & Handling
Kawasaki KSR Pro 110 is a mini supermoto therefore a pit bike we mentioned several times. Its utility is quite different then a regular bike. Hence being a different category motorcycle it's controlling and handling is also different than regular motorcycles.
The KSR Pro 110 is a small size single rider sports motorcycle. Only one people therefore only the rider can seat on this motorcycle. So it's riding and controlling is too much simple, easy and full of fun.
The riding position is very straight and upright with raised upright pipe handlebar, foot rest and with other control levers. Moreover wider street sport tire with capable suspension can give a fun feeling even to the hardcore or aged riders.
Being a 94 kg light weighted mini bike it somewhat perfect for the school going boys and girls. In addition compact & easy to handle chassis with lower 750mm saddle height altogether made it real fun machine for young aged riders.
Hence considering easy control, handling and compact dimension it's a nice package for riding in indoor, playground, club and motel or in residential areas. It also will be nice for beginner and learners. Even considering the socioeconomic situation of Bangladesh it also can be used for solo commuting in our daily life.
See All Updated Motorcycle Prices Here
Kawasaki KSR PRO 110 – Engine, Specification & Feature
The Kawasaki KSR Pro 110 is basically a pit bike that can be used in limited range. But in world of commuting it has wider utility especially in high density Asian countries like us. Concentrating on this issue Kawasaki Motorcycle has featured this nicely packed mini bike with premium features.
The KRS Pro 110 is a mini sports machine and it comes with an 111cc capacity engine. The single cylinder four-stroke engine delivers quite a decent power and toque figure. It can deliver the maximum power of 8.7PS and the torque figure around 8.4NM.
The engine feed with KEIHIN carburetor and it comes with 4 speed gearbox. The motorcycle can be started both with electric & kick starter, so no hassle for starting in any situation. Hence here the engine features and other detailed official specification attached bellow in table. For your more information you can go though this specification table.
Specification
Kawasaki Z125 Pro
Engine
Single Cylinder, Four Stroke, Air Cooled, SOHC 2-Valve Engine
Displacement
111cc
Bore x Stroke
53.0mm x 50.6mm
Compression Ratio
9.5:1
Maximum Power
8.6PS @ 8,000RPM
Maximum Torque
8.6NM @ 6,000RPM
Fuel Supply
Carburetor KEIHIN PB18
Ignition
Digital DC-CDI
Starting Method
Electric Start
Clutch Type
Wet, multiple-disc
Lubrication
Wet Sump
Transmission
4 Speed Return Shift

Dimension

Frame Type
Tube Backbone Frame
Dimension (LxWxH)
1,725mm x 740mm x 1,020mm
Wheelbase
1,170 mm
Ground Clearance
225 mm
Saddle Height
750 mm
Weight
94 kg
Fuel Capacity
7.3 Liters
Engine Oil

Wheel, Brake & Suspension

Suspension (Front/Rear)
30mm USD Telescopic Fork with 130mm Travel
/ Mono Shock Absorber with 125mm Travel
Brake system (Front/Rear)
Front: 200mm Disk
Rear: 184mm Disk
Tire size (Front / Rear)
Front: 100/90 - 12
Rear: 120/70 – 12
Both Tubeless
Battery
12V, MF
Head lamp
12V
Speedometer
All Analog
*All the specifications are subject to change upon company rules, policy, offer & promotion. BikeBD is not liable for the changes.
See Nearest Kawasaki Motorcycle Showroom Addresses To You
Kawasaki KSR PRO 110 – Learn & Play With The New Breed
So readers those were the brief discussion on the features of the nice motorcycle Kawasaki KSR Pro 110. Therefore you may have gotten a sketch of the motorcycle as it's a nice mini sports bike.
Again riding a mini bike the culture still yet to develop in our country but worldwide it's so popular for indoor commuting, sports and commuting in daily life. Hence considering our socioeconomic situation this motorcycle utility may seem limited. But truth is that this type of motorcycle is also developed to carry out daily rides including sports.
So if you are a bike lover, commuter or learner and you need a beginner machine then you can consider KSR Pro. Again if you are also a sports rider and love to ride with fun it also can be a nice machine for you. So let's try playing with this nice machine and start a new arena in our motorcycling culture in Bangladesh. Thank you all.
Related Articles You May Like:
Read By Category:
You might also be interested in