Kawasaki Grand Eid Sale Offer - Up To 30,000 Taka Discount!
Published On 14-Jul-2020 11:39am , By Raihan Opu
Kawasaki Grand Eid Sale Offer
Kawasaki Bangladesh has just announced their Grand Eid Sale offer for the month of July, 2020! They are giving away up to 30,000 Taka discount on their most popular models like Kawasaki KLX150BF, Kawasaki Ninja 125, and more!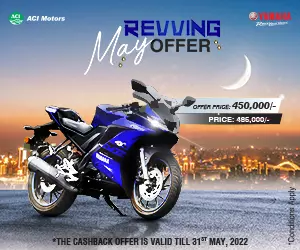 Kawasaki Grand Eid Sale Offer!
Eid-ul-Adha is coming nearby, and in this month before the second Eid of the year, Kawasaki Bangladesh announced their Eid Offer! In this offer, they are giving away a discount of BDT 20,000 on Kawasaki Ninja 125 2020 Edition, and 30,000 BDT Discount on Kawasaki KLX 150BF and Kawasaki D Tracker. This Kawasaki Grand Eid Sale Offer will go on till the 29th of July. This offer can be availed from any of the two Authorized Kawasaki Motorcycle Showrooms in Bangladesh.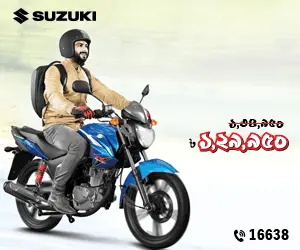 The biggest attraction on this Kawasaki Grand Eid Sale Offer is the BDT 20,000 Discount on Kawasaki Ninja 125 2020 Edition! The bike was launched in the first of 2020 in Bangladesh before many other countries, and the bike was one of the most awaited one for many Sportbike enthusiasts and Kawasaki Lovers of Bangladesh. Kawasaki KLX 150 BF is one of the few bikes in the market that can take on the off-roads and any terrains like it is just a smooth cruise down the road. It was designed to take on hills and to go to places where there is no road, and during our Test Ride Review, we found out that it was really capable of doing that, and more.
Kawasaki D-Tracker falls in a segment that is not mainstream in our country, but the bike is really capable of going off-road and also cruise down the smooth tarmac like any other normal bikes. The robust build of these two Kawasaki bikes along with their off-road pedigree made them really attractive among a limited but enthusiastic crowd in Bangladesh. Hopefully, their Grand Eid Sale Offer from Kawasaki will help those who want to purchase their desired Kawasaki Bikes during this Eid season.
You might also be interested in