How To Ride Motorcycle In Rain?
Published On 08-May-2013 05:19pm , By Shuvo
It's actually a common question from all riders specially from the bikers that how to ride motorcycle in rain. In this world bikers are the only motorcycle riders who can really enjoy the beauty and natural comfort of rain. Rain has enormous attractive beauty to enjoy and I think rain specially the rainy season has a special appeal to all bikers.
How To Ride Motorcycle In Rain?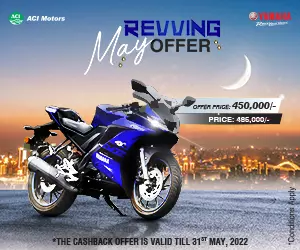 Because in this season you can at least feel comfort rather than any hot day of summer or other seasons. But with this beauty and comfort rain is the most difficult mode of weather to ride not only motorcycle but also other vehicles. It is always tough to ride motorcycle in rain. Only the biker knows how tough it is to ride in rain either its rainy season or a sudden rain in a warm day. Sudden rain is always disappointing because it's always embarrassing to ride motorcycle with wet cloth.
And not only are these, the condition of Bangladeshi roads always ready to make your journey difficult. In rain those roads shows their real faces which are hided by rain water and place a death hole for you. Riding in Bangladeshi roads are always difficult specially ride motorcycle in rain is just like risking your own life. But problem is created to solve and in rain if you follow some tips and tricks I think you can keep yourself safe from any danger.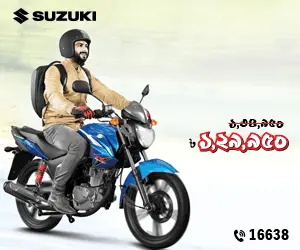 Now a day's Youths are just crazy about motorcycle and they always love to ride motorcycle in rain. Who want to miss the thrill of riding motorcycle in rain? But though it's a source of great amusement but with this it can risk your life. A small unconsciousness is enough to take your life so always careful while riding motorcycle in rain. Here I will present some tips for you and I hope you will follow this for your own safety while riding.
1. At first give a look to your dress. Is it fit for the rain water? If you get wet it will make you cold and with a cold body temperature it's always tough to ride motorcycle in rain and it will also make you sick. To avoid any embarrassing situation always keep a raincoat or waterproof jacket in your bike specially in the rainy season. It will keep you safe from rain water and dirt. To save your leg boots can be a good choice and you must need to use waterproof gloves which will reduce the slipping while riding motorcycle in rain. While buying raincoat or waterproof jacket think about your necessity and safety not only about money.
2. You must have proper idea or we can better call it confidence about what are you going to do. Because without enough confidence and courage it s impossible to ride motorcycle in rain. Try to relax if you feel tense because it will hamper your proper handling which may cause anything worst. I think you heard the proverb that if you expect anything bad than it will happen. So if you think you will fall over in slippery road, God knows it might happen. So to ride motorcycle in rain safely you must have to give up your all tension before riding bike. After riding bike just concentrate what you are doing.
3. While riding motorcycle in rain always keep in mind that the surface of the road will turned into the most dangerous part of the journey specially after the rain started. Never brake on this time and for this situation rides your bike as slow as possible. Because in this time specially after the beginning of the rain the surface of the road turned into the slickest and most dangerous. So pay extra attention in this time to ride motorcycle in rain.
4. Corners are always the most dangerous part of the road. You may better call it the trickiest point of the road. To ride motorcycle in rain you must slow down your bike as slow as possible. Lean your body as much as possible and try to stay inside of the painted line on the road. Keep extra concentration in the specially painted areas like man hole, broken roads, steel bridges, rail crossings etc. Because silly mistakes are mostly responsible for serious accident. So keep your ear and eyes open to ride motorcycle in rain safely in rain.
5. Good tires play the key role to ride motorcycle in rain. Because good tires are suitable for any road condition so while buying tires keep in mind that it will spin your life. Only to save some money you can't risk your life. So try to buy the best tire you can because if you have the best tires in your bike you can ride motorcycle in rain without any tension.
6. To ride motorcycles in rain always try to use rear brake than front brake which will ensure tour safety while riding. With this try to use throttle smoothly not aggressively. Selecting right gear is always important in this case.
7. Always try to maintain a constant speed and give up the thought of high speed in rain. It will help you to control any worst situation more easily. Ride motorcycle in rain is always difficult so do not make it more difficult with a high speed.
Actually most of the riders are conscious about the technical terms of their bikes but they forget to pay concentration about the silly things. Technical errors or silly mistakes both are equally responsible to create any worst situation. I just mentioned here the major terms to concentrate while ride motorcycle in rain but these things are not the only things to follow. I believe BIKEBD readers/fans are more inter-active than me so doesn't hesitate to share your experience while riding in rain.
-BY SIFAT CHOWDHURY
You might also be interested in