Honda Motorcycle Price Decreased In Bangladesh 2016
Published On 19-Jul-2016 06:07am , By Saleh
Honda Motorcycle Price Decreased. Bangladesh Honda Pvt Ltd reduced the price of 3 motorcycle models (Source). The model they reduced the price are Honda Neo Dream, Honda Shine & Honda CB Trigger ( both single & double disc version) & will be effect from 17th July 2016.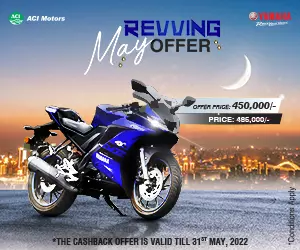 This price has been change for two reason.
1. Indian side they reduce.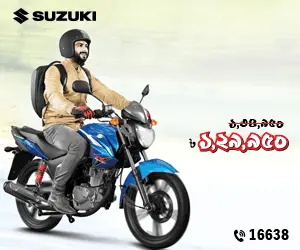 2. BDT Foreign currency also become strong
Honda always think for customer, when Indian side price reduce BHL reduce and when Bangladesh budget effect (2016-2017) will start again BHL reduce.
Bangladesh Honda Pvt Ltd started their life in Bangladesh from tail end of 2013 & since then they started very slowly to move in the market. They don't' have a big product line up, unlike some companies they have just one models in each engine displacement segment & they are giving a taste of many types of product line up.
They haven't flooded with dealership across Bangladesh instead they gave just one dealer in each district city except for Dhaka which received 2 dealer point at Mirpur & Tejgaon near FDC gate under the banner of Wings BD Ltd.
In many parts of Bangladesh Honda Neo Dream have become very popular among the bikers & thhe new 2016 sticker change have attracted many customers & according to Honda Bangladesh Pvt Ltd Honda Shine has been one of the most valuable product in their line up with almost no major complain about the bike.
While CB Trigger is becoming one of the first choice of bikes for people who want a good combination of speed & mileage in the 150cc segment.
Also Read: Honda Cashback offer For The Students And Government Employee
Honda Motorcycle Price of the models which they deducted:
| | | |
| --- | --- | --- |
| Name | Old Price | New Price |
| Neo Dream | 149,000 | 142,500 |
| CB Shine | 170,000 | 163,000 |
| CB Trigger (SD) | 208,000 | 205,000 |
| CB Trigger (DD) | 218,000 | 215,500 |
We are not quite sure why the price of the rest of the models didn't decreased but official confirmation from Bangladesh Honda Pvt Ltd said that because in the 2016-2017 budget taxes on CBU ( Complete Build Unit) bikes didn't decrease so the price of Honda CBR150R & Honda Wave Alpha both of which are currently coming in CBU won't decrease.
What really surprised me most that they didn't decrease the price of Honda CD80, a bike which I think would have been one of the best selling motorcycle in Bangladesh have Honda done some marketing with it.
Honda Motorcycle Price which are still unchanged
| | |
| --- | --- |
| Model Name | Price |
| CD80 | 99,900 |
| Wave Alpha | 135,000 |
| CBR150R | 4,90,000 |
Recently BHL gave a Wave Alpha to TEAM BIKEBD for testing purpose so that we can do some extreme testing for the company and share the data from the testing to the BIKEBD viewers and to the BHL as well.
There are no news about when Honda Cb150r Streetfire will come in Bangladesh and BHL told us that they are trying their best to work with the government to increase the engine capacity rules in Bangladesh and bring that number to 165cc so that they can bring Honda CB Unicorn 160 & Honda Hornet, both of which are of high demand among the bikers in Bangladesh.
It is a good news that that BHL became the first company to decrease the price of their bikes, I hope some other companies will come down & will also decrease the price of their models which will help the bikers to buy motorcycles which saves huge amount of time & money.
You might also be interested in