Honda CUB 50 vs. Honda wave Alpha - Battle of Two Generations
Published On 17-May-2017 10:48am , By Saleh
Many people are currently laughing at the Honda CUB 50, But laughing should be respected for this old but still active motorbike. It is astonishing to know that this small motorcycle manufactured in 1958 is one of the world's largest selling bikes. So far, about 88 million have been sold!
This bike built 50 years ago and it's still serving! Its long lasting quality is superb, there is no problem to look after it - Honda 50 Cab is suitable for running on any street.
After first launching, the bike became popular in Southeast Asian countries like Vietnam, Indonesia, Malaysia, Cambodia. Because of a lot of sales, the CEO of Honda, Honda himself started his supervision. The engines were enhanced based on the feedback of buyers. Road, ground, dust, mud, rain, excessive temperature, snow, nothing could stop Honda CUB 50.
Discovery Channel has hosted it in 2006 with the "Greatest Ever Series". The song "Little Honda" was released in 1964. I do not know whether this has happened with any other motorbike except for Honda CUB 50.
Giving the description of the famous British newspaper, it said, "The Greatest Machine ever: The Honda Cub is a thing of beauty and long may it endure-throw it in a canal, come back in 10 years, and you can still ride it to work!" This Honda Super CUB series has several types of CC bikes and is still manufactured in 15 countries. But the bikes in this series are not yet seen in Bangladesh now.
So now it is said that the current generation will not feel the taste of Honda CUB 50 ? There is nothing to be sad. Honda has brought Honda Wave Alpha for the current generation. So let's see what the current generation has got from Honda as a gift. While Honda Wave Alpha came to Bangladesh for many years, I would say that its stability will not be less than that of the Honda CUB.
Japanese products say so. Do they ever reduce their product quality? Not to be. Moreover, its parts are stronger and more advanced. Writing about Honda Wave Alpha, I read reviews of users from different countries. It was seen, and everyone made positive comment about it. Now let's compare Honda Super Cab and Wave Alpha Comparison of Alpha Parts:
Description
Honda Wave Alpha
Honda Super CUB 50
Weight
98kg itself
69 kg
Fuel tank capacity
3.6 liters
3.0 liter
engine
4 strokes, 1 cylinder, air-cooled, OHC
4 strokes, 1 cylinder, air-cooled, OHC
Cylinder Capacity
97.10 cc
49.5 cc
Maximum power
6.84 HP (5.2 kW) @ 8000 RPM
3.6 kW/4.8 hp@10000rpm
Maximum torque
Nm 7.34 / 5,500 rounds / minute
Engine Oil capacity
0.9 liter


Starting system
Electric / Pedal foot
Pedal foot
Transmission
4 speed
3 speed
Suspension
Telescopic fork (front), Twin Shocks (rear)
Swing arm
Brake
Expanding Drum in both wheel
Drum, 110 mm
Front Wheel
2.25-17
2.25*17
Rear Wheel
2.25-17
2.50*17
Fuel Consumption
55 km
110 km


Its torque is high due to its weight and power ratio. And since it is very slim figured so easy to get out with a very narrow lane. Breaking is very good. Engine breaks also work well. Honda Wave Alpha's maximum speed is 102 km. But after 85, it takes a lot of time to speed up. A lot of 100 cc motorcycles were defeated in the race with Honda wave Alpha because its weight is low.
It's clutch system is Auto. At the time of gear shifting, you have to completely reduce the throttle. Headlight relies on throttle. Maybe it was better if the headlight would dc operated. At the same time, it needed to increase its fuel capacity. However, in all cases we can say that this bike is very useful for everyday work. And there is nothing to say about its lasting reliability.
It can be assumed that the Honda 50's first generation contains all the virtues of it. Honda Wave Alpha can be known after 50 years in the future, whether he has maintained his dynasty.
Written By : Muhammadullah Chowdhury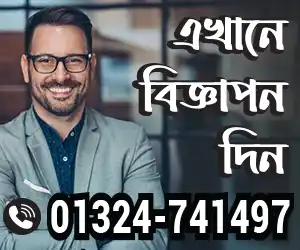 For further updates keep visiting our website and subscribe to our BikeBD Youtube channel, and also eye on our BikeBD Facebook Fanpage. To see the details of Honda Bike prices in Bangladesh and the Honda showroom addresses near you visit BikeBD.Com.
Useful Article You May Like:
Read By Category:
You might also be interested in