Honda CBR150R Indonesia 2016 - BikeBD Test Ride Review
Last updated on 15-Oct-2022 , By Saleh
Well, it's time to break the silence on countries most expensive & gorgeous 150cc premium sports bike. Yes guys, we are talking about the latest Honda CBR150R Indonesia 2016 model. The dual pit six LED sharp eyes of CBR150R Indonesia 2016 just awakened with a 17.1BHP roar. It just crossed 6000km long test track with BikeBD test riders and here is Honda CBR150R Indonesia 2016 – BikeBD Test Ride Review. Let's ride in.
Click Here For Honda CBR150R 2016 Video Review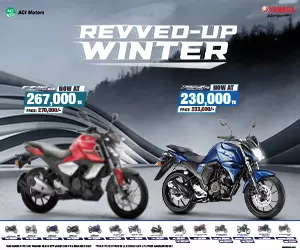 Honda CBR150R Indonesia 2016 – First Impression
This the machine on which we started our test rides from the Zero at its ODO. People have huge enthusiasm and lot of queries on this bike as it imported just within few months after launching in Indonesia. So getting a brand new model for test ride just after launching in abroad the feeling is just awesome and splendid.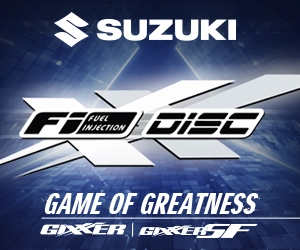 So being the most expensive bike in 150cc sports segment we felt the responsibility to check it first on our test track. As it built differently and composed with blending technology so we concentrated first on our test ride before make any visual assessment. Whatsoever after 6000km we are confident enough to talk on it.
We are now confident on its damn gorgeous looks with its sharp and cutting edge profile. Many of you may have already has glanced the machine thoroughly or got chance to watch the bike rushing on the road or roaring stuck in the traffic jam. We think you are also liked the machine from the exteriors and may have some queries. So get some detail of the exteriors.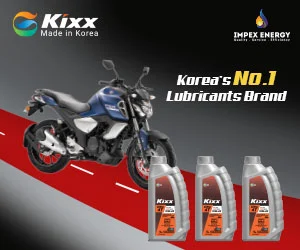 Honda CBR150R Indonesia 2016 – A Sketch of Look & Design
Talking about the looks and design it's not enough to describe but you should experience it watching at your own. So not describing in detail with boring words just we should say it's a damn gorgeous and capable machine after a long time to fight with Yamaha YZF R15 with every aspect. From top to bottom and front to rear it has an angry and male attitude.
Honda CBR150R Indonesia 2016 is a full faired bike with aerodynamic cowling with maximum airflow vent and tunnel. It gives the bike high stability in high-speed cruising and in air turbulence or cross wind. It designed with double pit six cave LED head lamp with large eyebrow LED DRL.
The rear part is also designed with sharp, slick, slim and segmented panel. Here seating arrangement is segmented for rider and pillion. Pillion seat is raised from the surface of rider seat.
There is no grab rail but has two small notches under the pillion seat and the sharp LED tail lamp just mounted behind the seat. All the turning signals are LED and precisely small.
The ODO consol is another attraction of Honda CBR150R Indonesia 2016. It's a complete gadget attached with this bike. It shows all the regular indicators including gear indicator, fuel efficiency counter, clock etc. But here we should mention that it has no top speed recorder in this ODO.
Here in Honda CBR150R Indonesia 2016 the riding posture is sporty and quite track racing type. Seating arrangement and overall formation is also same. The handle bar is split & clip-on type.
The fuel tank of this Indonesian Honda CBR 150R is still iconic like CBR series. But the massive difference is it's carves are not bland rather it edged and sharp. The body panel also designed in blend of glossy and matt part which enhanced its visual appeal.
Honda CBR150R Indonesia 2016 – Wheel, Brake & Suspension
The new Honda CBR150R Indonesia 2016 is designed with CBR DNA but it has a blend with CB series. The Honda R&D developed this new sharp design in Indonesia. Here the suspension system is little different than the Thailand and Indian model of Honda CBR150R.
The front suspension is same telescopic suspension but the fluid housing design little different than Thai and Indian model. The rear suspension is mono suspension but it is now linked type like the Yamaha R15 rear suspension.
In the Indonesian made Honda CBR150R the both wheel brakes are hydraulic type with disk. Here the front disk design is quite changed than the other models. And nothing to mention about wheels as those are with all alloy rim with IRC tubeless tires.
Honda CBR150R Indonesia 2016 – Engine Got New Dimension
Guys you may have read our comparison between Honda CBR150R Thailand VS Indonesian models. There we have described there how the Indonesian model Honda CBR150R engine differs from the Thailand and Indian model.
Here I would like to mention again that this Honda CBR150R got a square engine. Here the cylinder bore and stroke quite same in dimension. On the other side the Thailand & Indian model CBR150R engine is over square that is bore is larger than the stroke. For your detail understanding you can get more detail from that feed.
Being engaged with test ride of both Honda CBR150R we are experiencing quite different feedback from the machines. Surely we will disclose those experiences in different title. But here in this test ride review we can say this new Honda CBR150R Indonesia 2016 is another master piece from Honda Indonesia. You will be amazed in terms of raw acceleration from lower RPM at any gears.
It gains acceleration & speed from the lower RPM, stays faster and gains top speed faster. Moreover the fuel efficiency also improved significantly in this Indonesian model which is another point of attraction.
Honda CBR150R Indonesia 2016 – BikeBD Test Ride Experience
BikeBD team has been testing the bike from the Zero at its ODO and covered over 6000km. Within this testing period we also tested other regular and premium bikes. The riding experience of new CBR150R Indonesia 2016 is just splendid.
In terms of riding position, posture, controlling behavior, braking, suspension everything is nice and enjoyable. You will be happy to ride it in open highway and even in heavy traffic jam as the gear sequence is amazingly perfect and precisely matched in a sequence.
Moreover you will enjoy the smooth and silent accelerating behavior and love to continue the speed very confidently. Braking, tires & suspensions are also capable enough to tackle the acceleration and speed. You will definitely feel confident enough in high speed cornering, overtaking and speeding. In true sense it designed for it (confidence).
The engine also operates very smoothly and you will not feel any vibration at any gear in any RPM or even gaining the top revving aggressively. But the engine is quite noisier than the Indian or Thailand model. This may feel you little disappointing just around the break in period but surely not after that.
On the other side the exhaust note is just awesome and feels like real sports bike as it is. You will really love to rev in crowd or in open space as its sound is real and it's a fun.
We have ridden this bike in various roads in rain and dry. Toured long and ridden in heavy traffic in city. We can't remember whether anytime we bored. But one thing is we should sound loud as it is perfect only for solo riding rather than riding with pillion.
Riding with pillion specially with lady pillion or being on pillion seat is something like hell in this bike. Sometime the situation goes risky when pillion is heavy. The reason is due to segmented and raised seat of pillion where the rider in a distance in racing riding mode.
Honda CBR150R Indonesia 2016 – BikeBD Test Ride Result
Guys the findings on our riding and testing quite already we disclosed. So there are few more things are remaining to share. Here in this clause of numeric figures we should say again it's a real 150cc sports machine from Honda Indonesia.
This machine developed under Honda Indonesia R&D. Here the chassis, frame, dimension, and body panel everything is different. The most significant difference is the engine. This water-cooled EFI controlled engine cylinder got new design blended with legendary CBR & CB series.
Therefore the performance figure also changed here and enhanced with new characteristics. We the team primarily was also in hesitation what outcome will come with this machine and what differences will take figure between this Indo and Thai model. Whatsoever findings are still pleasant and comparison will come later. But here is some performance figure of Honda CBR150R Indonesia 2016.
Mileage figure is quite significant in this CBR150R. The figure was always over 45kmpl and sometime touched 52kmpl considering riding and road condition.
The top speed we gained in different road and other condition 135-145kmph on our test ride and touring period. But we have the recorded video clip of 138kmph in our archive.
We recorded 0-130kmph within 28 second and 0-138km within 48 seconds.
The gear showed the top speed figure of 44, 72, 92, 114, 130, 138+ kmph in sequence with 1-2-3-4-5-6 gears.
Honda CBR150R Indonesia 2016 - Pro & Cons
During our riding and testing session we noticed some significant advancement as well as flaws with this Honda CBR150R. Here we have also some comparative findings on this bike. If you are a potential buyer you should consider them carefully. So let's get those in bullets.
Honda CBR150R Indonesia 2016 - Advancement
It accelerates fast. Riding is super smooth and speeding is real fun.
All the gears accelerate sequentially perfect accept the 6th gear as it for cruising.
From first to sixth gear the sequence of power is perfect which is different in Thailand model.
Here the engine rev is limited by ECU due to safety; so you can't over rev over the safe limit or ride this bike with red marked RPM.
Exhaust sound is simply nice, sporty and feels like premium bike.
Due to LED headlamp and DRL it catches huge attention on the road and traffic. So it remains always easy visible on the road and enhances safety.
Honda CBR150R Indonesia 2016 - Flaws
Engine feels quite harsh within break in period. So it needs a caring break-in up to 1000-1500km.
Engine operates smooth but it noises little louder than the Thailand model.
No engine kill switch. Moreover the horn switch is in inverse mode which is most irritating to operate; sometime you need to find its way of work.
There is no grab rail rather than simple under seat notch which makes huge difficulty for pillion riders staying stable in traffic or zigzags.
As usual Honda CBR150R chain is the worst part of this bike which loosens just riding around 300-400km and it gets dry just riding around every 100km.
The mileage counter is good but not précised and not always accurate.
The horn is very poor and there is no pulse buzzer attached with the turning indicator. So it's completely soundless & if anyone want to attach an after market louder buzzer that will not be possible to fit.
Front body faring has no supporting metal frame. The frame is plastic made attached with a simple metal hanger with the YOKE.
The plastic panel specifically the rear panel is very cheep in quality and it fragile.
Riding in rain and wet surface is hell as dirt and dust will print on riders back up to head. It's due to its sporty rear part where there is no even a tiny mud guard.
Irritating thing is that rain water easily goes inside the compartment under pillion seat and document or tool kit box easily gets wet.
Front wind shield is very short length. For that reason wind pressure hits the rider's chest when riding at high speed.
The LED head lamp is good for nothing while in night ride.
Honda CBR150R Indonesia 2016 BikeBD Test Ride - Wrap Up
So readers those are all on the new Honda CBR150R Indonesia 2016 model. Here in this closing we are answering a million dollar question, that is which is better between Yamaha R15 V2.0 vs Honda CBR150R Indonesia. The answer is this new Honda CBR150R Indo 2016 is the real competitor of Yamaha R15 in terms of looks & performance.
Well, I think we could bring out all the related issues considering our test ride with our Honda CBR150R Indonesia 2016 – BikeBD Test Ride Review. If we have missed any of the points or you have any specific query on this bike please ask carefree. Therefore stay connected with us for more upcoming feeds on different bikes. Thank you all.
For further updates keep visiting our website and subscribe to our BikeBD Youtube channel, and also eye on our BikeBD Facebook Fanpage. To see the details of Honda bike price in Bangladesh and the Honda showroom addresses near you visit BikeBD.Com.
You might also be interested in