Honda BeAT Scooter Feature Review
Published On 13-May-2017 05:12pm , By Saleh
In the scooter segment Honda BeAT Scooter is a popular name in Asian commuter motorcycle market. After covering Indonesia, Philippine, Malaysia and Thailand that is expected to be available in India and Bangladesh also. Therefore here is our Honda BeAT Scooter Feature Review.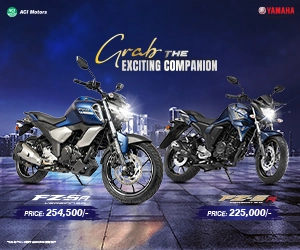 Honda BeAT Scooter Overview
Honda Beat scooter is a light weight stylish scooter. R&D of Honda has developed this 110cc scooter targeting specially the young age and stylish commuter users of Asian market. Therefore Due to its modern and sporty design it is more appealing to the focus customers.
Moreover light weight and automatic transmission feature ensures better controllability to the all type of users. And here we should mention the feature AT from Honda BeAT stands for automatic transmission. So riding a Honda Beat is pleasant and completely effort free.
The Honda BeAT Scooter commonly designed for the young age peoples. Basically this segment is style, feature and performance oriented. Meanwhile the latest model of Honda Beat comes with some latest added features in international market.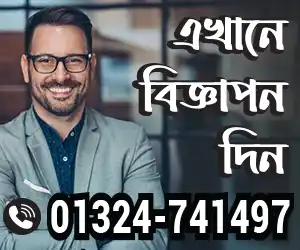 Therefore new Honda Beat Scooter now internationally available in two version that is regular carburetor version and FI version. Again on the basis of braking system the scooter also have two different model in some market that is regular braking and CBS model. So to be specific here the standard version of Honda BeAT Scooter is our today's concern.
Honda BeAT Scooter - Design
Honda Beat Scooter is very decent and sporty looking scooter. It's a compact and tight-packed body design scooter which perfectly matches with young peoples. No matter the rider is boy or girl it definitely will match with who is riding.
Moreover the FI version of Honda Beat Scooter looks more boasted, sporty and gorgeous in exteriors. Both the carburetor and PGM-FI Fuel Injection version designed with dual tone body panel and sporty sticker job.
But according to body panel therefore looks & design they looks different. FI Version looks more matured than the carburetor version, where the carburetor version is quite thinner and lighter in shape.
Commonly the headlamp assembly is the most attractive part of this scooter along with body mounted turning indicators. The rear part also same sharp in design with panel mounted tail lamp and indicators. The side panel is designed with sporty glossy panel where the footrest area is covered with black matt panels.
Here the seat is single piece seat but rider part is lowered from two sides which allows lower height rider better controlling the scooter even in heavy traffic. The rear part of the seat is spacious enough for a standard size pillion. The seat is also within support of standard size grab rail.
Other than body panel the odo console, mirror, wheel, exhaust all are designed in a sequence. Therefore entirely the design of Honda Beats is very decent and good looking.
Honda BeAT Scooter - Wheel, Brake & Suspension
Honda Beat Scooter is completely modern featured scooter. Here the wheels are equipped with all alloy rims. Both the tires are tubeless type. So no hassles of being sudden flatten on the road caused by puncture.
Here in both version of Honda Beat the front wheel equipped with hydraulic disk brake and the rear one is drum type. Here most attractive part of this scooter is the CBS braking system though it is featured with only FI version.
The CBS therefore the combine Braking System allows combined braking with both rear and front wheel when the rear brake lever applied. It is safer and also hassles free to operate and control the scooter.
Honda Beat comes with telescopic hydraulic suspension system which very much matches with regular motorcycle suspension system. Here the rear suspension is regular single arm sealed type with spring suspension which united with swing arm assembly.
Honda BeAT Scooter - Features
Honda Beat Scooter is fully featured modern design commuter. Both the FI and regular Carburetor version are featured with some common features.
Moreover some feature added differently with the versions considering customer segment and their needs. Therefore here is the glance of the features added with each version of Honda Beat Scooter.
Honda Beat FI Feature
Honda Beat FI comes with bigger size headlamp and sharp design of indicators.
AHO therefore Automatic Headlamp On (AHO) On feature ensures its high visibility on the road which ensures better safety.
Fuel supply system controlled here electronically with PGM-FI system.
Honda Beat FI is equipped with CBS braking system which ensures maximum braking safety in all situations.
Honda exclusively integrated here the engine Idling Stop System (ISS) feature. It cuts off the engine while the scooter idles over 3 seconds maybe in traffic signal and allows the engine on instantly on twisting the throttle again.
Honda Beat FI comes with ACG Starter System. ACG starter system is the combination of the generator and starter in a single system. It ensures the smooth and noiseless starting of the engine.
Honda Beat featured with CVT (Continuous Variable Transmission) with V-Belt. So here the gear and clutch is fully auto. Moreover this optimized v-belt transmission allows lower friction and low vibration during acceleration.
Informative meter panel equipped herewith showing all regular indicator and parameters.
The ignition key slot is secured here by a safety key shutter.
The under seat utility box is specious with 11.2liter capacity which is convenient for keeping necessary toolkit and documents.
Honda Beat (Carburetor) Feature
The regular carburetor version of Honda Beat also featured with sharp head lamp assembly.
Built-in AHO feature adopted here for high visibility on the road.
This scooter equipped with auto chock system. The auto chock feature allows auto chocking in cold weather and cold start situations.
Here side stand switch featured for safety. It instantly cuts off the engine when side stand unfolded and without folding the side stand the engine cannot be started.
Key shutter feature also applied here for the safety and the security of the scooter.
Here in this version of scooter the air filter also positioned in a visible and quick release position. So frequent and easy maintenance feature is ensured.
The Smart Lock System on brake lever allows the brakes locked while the bike parking or locking in garage or outside.
Honda BeAT Scooter – Engine & Specification
Coming to the engine and specification here is the official specification table of Honda Beat Scooter. So let's get the detailed specific view of the scooter.
Specification
Honda Beat Scooter
Engine
4 stroke, Air Cooled, SI, Single Cylinder Engine
Displacement
108cc
Bore x Stroke
50mm x 55.1mm
Compression Ratio
9.5:1
Valve System
2 Valve
Maximum Power
8.68PS (6.38KW) @ 7500RPM (FI Version) 8.28PS (6.09KW) @ 8000RPM (Carburetor Version)
Maximum Torque
9.01NM @ 6500RPM (FI Version) 8.27NM @ 6000RPM (Carburetor Version)
Ignition
DC-CDI
Fuel Supply
PGM-FI / Carburetor
Starting Method
Kick / Self Start
Transmission
V-Belt Automatic

Honda Beat Scooter Dimension

Dimension (LxWxH)
1856mm x 666mm x 1068mm (FI Version) 1869mm x 676mm x 1047mm (Carburetor Version)
Wheel Base
1256mm (FI Version) 1240mm (Carburetor Version)
Ground Clearance
146mm (FI Version) 154mm (Carburetor Version)
Saddle Height
747mm
Kerb Weight
94 Kg (FI), 90 Kg (Carburetor)
Engine Oil Capacity
0.7Liters (FI); 0.8 Liters (Carburetor)
Fuel Capacity
4 Liters (FI); 3.5 Liters (Carburetor)
Honda Beat Scooter Wheel & Suspension
Suspension (Front/Rear)
Telescopic Fork / Mono Shock-Unit Swing
Brake system (Front/Rear)
Hydraulic Ventilated Disk / Mechanical Leading Trailing
Tire size (Front / Rear)
80/90-14 M/C 40P; 90/90-14 M/C 40P
*All the specifications are subject to change upon company rules, policy, offer & promotion. BikeBD is not liable for the changes.
So after the specification table you can find the mechanical view of both the PGM-FI and Carburetor version of Honda Beat Scooter. Here you will find some differences in power and dimension figures considering both version but surely those are very minimal.
Here the standard is both the version constructed on same platform therefore same engine same chassis. The differences are only in fuel feeding, engine tuning and of-course in body panel and other added features.
So readers that was all about our Honda BeAT Scooter Feature Review. Here we tried to give you a overview of the scooter so that if that scooter comes in our market then you can get a clear view of the product before buying. Therefore stay connected with us by our site and FB page for latest news, update and reviews. Thank you all.
For further updates keep visiting our website and subscribe to our BikeBD Youtube channel, and also eye on our BikeBD Facebook Fanpage. To see the details of Honda Bike prices in Bangladesh and the Honda showroom addresses near you visit BikeBD.Com.
Useful Article You May Like:
Read By Category:
You might also be interested in