Hero Passion X Pro Review | Test Ride Review - Team BikeBD
Published On 22-Aug-2019 11:49am , By Raihan Opu
Hero is one of the most popular 2-wheeler brands in Bangladesh. This year they launched 2 new commuting motorcycles and 1 Scooter. Today we will talk about in details about one of them in our Hero Passion XPro Review.
Hero Passion X Pro Review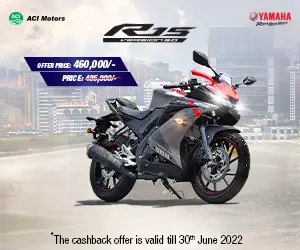 Hero Passion X Pro was first revealed at 2nd Indo Bangla Automotive Show 2019. The bike is placed as an executive commuter & mostly targeted to the people who want a stylish motorcycle in the 110cc segment at one of the most affordable prices.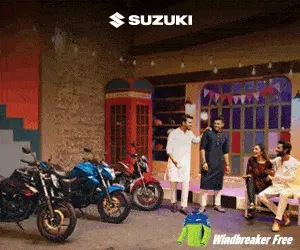 Passion X Pro comes with a 110 cc single cylinder air cooling engine. The engine produces 9.4 BHP @ 7500 RPM & 9 NM of Torque @ 5500 RPM. The bike gets a 4-speed gearbox.
Also Read: Niloy Motors Ltd Is Going To Launch Hero Ignitor 125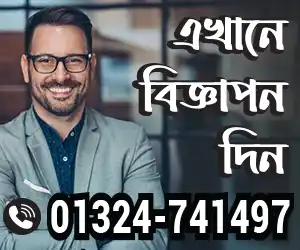 The motorcycle is also equipped with i3S technology; this technology helps to save fuel in start-stop traffic. Along with i3S technology this bike also has self-starter as standard.
In terms of design, I think Hero nailed it. We already saw how good the Hero Ignitor was in our review and now I think Passion X Pro is carrying its momentum.
They fitted the bike with a halogen headlight, bulb indicators, side air scoop on the fuel tank for making it muscular, X - LED taillight, and saree guard.
In terms of designing, this bike lived up to the expectation of what most executive commuters should be in this class. They gave the bike an analog speedometer with a digital unit which shows fuel tank capacity & odometer.
I think they could have done a bit better if they could have installed a digital clock in the meter.
As a safety feature, this bike gets a side stand indicator. The digital unit has a blue background color which is good enough to read the digits both at night & day time.
The bike gets AHO & BSIV engine for better fuel efficiency. For more safety & comfortable ride, the bike gets 240 mm front disc brake & 130 mm rear drum brake.
The bike gets tubeless tires although the tire sizes are small because it was designed for commuting comfortably in the city and on the highway.
Suspension wise they have fitted telescopic front suspensions & on the rear, there are 5 steps adjustable rear shock absorber (Source). The bike is fitted with a 9.2-liter fuel tank & has a kerb weight of 119 kg. The weight never becomes an issue for riding in the city or on the highway & you can easily maneuver the bike in tight parking space.
Hero Passion X Pro Review - What about the Performance on ROAD?
Mileage: This is the biggest talking point of being a commuting motorcycle, in Dhaka city we received a mileage of 50 kmpl & on the highway we received a decent mileage of 55 kmpl.
It is to be mentioned that in the city my riding style was gentle, while on the highway whenever I got the chance I picked up speed over around 80 kmph. To get proper mileage you have to ride the bike over 2000 km.
Top Speed: The top speed we received was 102 kmph.
Braking: This is something that really impressed me, the front 2 calipers 240mm disc brake helps for better braking efficiency. Am glad that in this price range they have fitted a good braking system to the bike.
Handling: I rode Hero Ignitor & comparing to that I am satisfied. Due to the sleek design and good turning radius you can move the bike easily in heavy traffic in Dhaka city and can go through smaller gaps in the traffic.
Even with a pillion, you can maneuver the bike comfortably but I think that a bit wider tire would have made the handling of the bike even better but adding fatter tire in this segment will also compromise the mileage of the motorcycle.
Vibration: Engine is refined and smooth, the power delivery is linear. Vibration only happens at high RPM once you open the throttle. The vibration can be felt at speed over 70 kmph and you can feel that on the footpeg & front fender on the headlight.
Gearbox is smooth; there isn't any notch sound from the bike's gearbox. Only thing I can complain about the 2nd gear, sometimes it refuses to pull away smoothly at low speed, for that you have to change back to 1st gear.
Headlight: AC headlight is sometimes becoming a spot of bother, the headlight isn't the world's best and tough to see things at speed over 80 kmph at night time.
Suspensions: They are soft, on the rough road the suspension gave good feedback but it could have been a bit softer. Riding in the city with a heavy enough pillion we got good feedback.
Tire: For the sake of mileage they have fitted the bike with thin tires so but am glad they gave it tubeless tires which are very helpful. Also, the tire grip is something that impressed me, even on the very wet tarmac at normal speed I had no sliding on the rear of the bike.
I3S technology: Helpful in city start-stop traffic to save fuel while running the bike's engine in idle condition but like me, some people might find it a bit irritating, the solution is TURN OFF the i3S technology.
Hero Passion X Pro Review
Pros
Good looking bike
Engine power is good for this segment
Front disc brake feedback is good
Good suspensions feedback
Build quality is good enough for the price
Good handling in the city and on the highway.
Tubeless tires in this segment are very important and helpful
Cons
As this is an executive commuter Hero could have added a bit fatter tires
Headlight not too powerful
2nd gear ratio isn't perfect, they could have tune down the gear ratio.
Although it depends a lot on riding style the mileage figure is a bit down compared to a 110 cc motorcycle.
I think with a price tag of 106,000 BDT Hero did pull up a good bike from its bag. After testing Hero Ignitor I can say that Hero is really taking the commuting motorcycle segment very seriously by adding style & refinement to their bikes.
You might also be interested in