Haojue KA 135 30,000 KM User Review - Anik Miah
Published On 09-Jun-2020 04:28am , By Raihan Opu
I'm Anik Miah. I am currently studying at Dhaka College. I live in Dhanmondi, Dhaka. The first bike of my life was this Haojue KA 135. Today I will tell you a little bit about the experience of my bike's 30,000 km ride.
Haojue KA 135 30,000 KM User Review - Anik Miah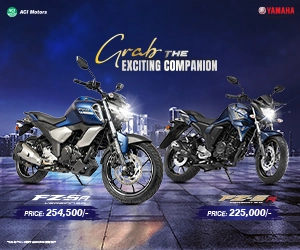 I had a love for bikes since I was very young. From a young age, I used to ride my uncle's and older brother's bikes and get ideas on how to ride a bike. And from then on, I became fascinated with bikes and became interested in learning to ride a bike. Then I learned to ride a bike in 2013 with my uncle's bike.
After learning to ride a bike, interest in buying a bike raised. Then I told my father that I would buy a bike, but I was their only son so they were very scared if I had an accident so he refused to give me the bike at first. But I did not give up hope of buying a bike, I told my father and he agreed to give me a bike at one stage. Dad first bought a Bajaj Pulsar 150cc. Which my father and I both used. But my choice was the Suzuki Gixxer. Later we bought a Gixxer bike.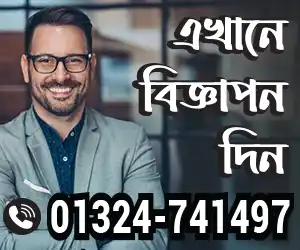 Father and I both used our Gixxer bike. Later I had to move to Dhaka for my studies, and my father used the bike all on his own. I used it sometimes when I go home. I felt like I needed to buy a bike but my father didn't want to buy it. If something happens by accident. Later I bought the Haojue KA 135 bike by saving money myself. The feeling of buying the first bike was great. My older brother and I went to buy the bike. The day was one of the most memorable days of my life.
Some good aspects of the bike:
Great looking and color.
Good mileage.
The braking system is very good.
I have a lot of fun cornering but I have to be a little careful because the wheel is thin.
Controlling is very good.
Some bad aspects of the bike:
The bike skids a lot of times due to the thin wheels.
In long-run, performance drops a bit and engine noise increases a little which is very little.
When the RPM is above 6000, there is a slight vibration in the footrest which is very slight.
Even after being a 135 cc segment bike, I feel a lack of speed on the highway.
Headlights are less on empty roads on the highway.
I bought the bike in 2018 from the showroom of Dhaka Bijoy Sarani for 1 lakh 22 thousand Tk. The Haojue KA 135 is a very strong and good bike in the 135cc segment. The bike has 5-speed gearbox, tubeless tires, muscular looks, the colors are very beautiful. The seating position handlebars also provide good comfort on long rides. I first changed the engine oil at 500 km, then at 800 km, and 1000 km and got the first service at 1000 km from Haojue dealer point.
From then on I changed the engine oil every 1000 km. I change the oil filter after 3 thousand kilometers. I have been using 20w40 Castrol Engine oil on my bike since the beginning. The bike is running quite well. To the first 2000 km, I got a mileage of 25-30 km per liter. After the free service at the end of the break-in-period, I got a mileage of 32-35 km per liter in the city. And on the highway, I got 35-40 kilometers per liter. I think I'm getting a pretty good mileage in the 135cc segment. However, it would have been better if the mileage was 45+ kilometers per liter.
In addition to running the bike regularly, I do some maintenance like regular cleaning of air filter, chain adjustment, chain lube, engine oil change like time, changing the oil filter after changing the engine oil 2-3 times. I give correct tire pressure. I love my bike so much so I do what I need to do to keep my bike good and try to take proper care of it. I am happy with my bike. The bike is mostly ridden in the city. So far my long tours are from Dhaka to Cox's Bazar to Teknaf, to Dhaka. There was a journey of about 1300 kilometers. It's braking, cornering, and mileage on the highway was admirable. However, I felt the lack of top speed. I got a top speed of 107 kilometers per hour on the bike. The speed goes up very smoothly. However, it takes a little time to increase the speed after 100.
Finally, I would like to say that the performance of Haojue KA 135 is very good from all sides. I am satisfied to ride this bike. The experience of riding 30,000 kilometers was extraordinary. The bike is a good enough bike considering the budget, looks, comfort. I am getting good service. One last thing - everyone should always ride a bike wearing a certified helmet. Ride the bike carefully with safety. It is important to return home safely, not speed. Because at the end of the day your family is waiting for you. Thanks.
Written By: Anik Miah
Creating a value of life isn't easy. But creating life valuable is easy. So I tried to creating value and make an impact. I like to work in a team that is cooperative and helpful. I like to share my knowledge and skills for the betterment of the company. Always find out the opportunities and use in a proper way.
You might also be interested in