GPX Racing Coming In Bangladesh Through A New Distributor?
Published On 19-Nov-2020 06:17am , By Raihan Opu
GPX Racing is a renowned Thai motorcycle brand - who has a really big hype in the international and also in the Bangladeshi market. GPX Racing bikes have come in Bangladesh through several importers in the past, but now GPX Racing bikes are going to be brought into Bangladesh with the hands of a new distributor!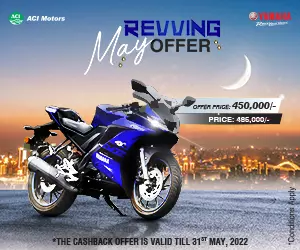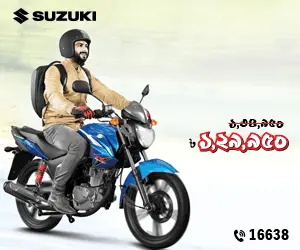 GPX Racing Coming To Bangladesh
GPX Racing is a really popular motorcycle brand in Thailand and in the Asian region. GPX has a good range of motorcycle lineups, ranging from pocket sports bike to naked sports to cafe racer. Previously GPX motorcycles were brought by Motorcycle World Limited, and later on, Hafsa Mart imported GPX Demon 150GR.
Now, we are hearing rumours that GPX Racing will be coming in Bangladesh through a new distributor. Lots of name are popping out in the market, although we don't want to name any unless we are even close to be sure about it but we heard that it is a bike importar or company who in the past worked with Chinese sports bike in the Bangladeshi market.
The new bike in their line up is the Demon GR200R, which a full flegde sports bike & it's styling has already tunred some head around in the market.GPX Demon 150 GR is probably the most popular bike from GPX in Bangladesh.
It is a 150cc mini sports bike built for city streets and good performance. But, the biggest attraction for the bike is the looks, which resembles the Ducati Panigale series.
With the hands of the new importer, another GPX bike that could enter Bangladesh could be the GPX Raptor. GPX Raptor is a naked sports bike and it has several engine options from the company.
But as we have a cc limit of 165cc maximum, the bikes will definitely come within this cc displacement. Another bike similar to the Raptor that might come into Bangladesh with the new GPX importer in Bangladesh is the GPX Razer.
It is another naked sports bike with really aggressive styling and raw performance. Hopefully, it will too come with an engine compliant with the cc limit in Bangladesh.
GPX Legend is a bike that was already brought in Bangladesh by previous importers. GPX Legend is a cafe racer that has complete classic looks and a modern engine. Though this bike was not really popular among everyone due to the price tag, it was a well-built bike.
Hopefully, the new distributor of GPX Racing will focus on providing these new and attractive models and the after-sales service of the bikes, and the availability of the spares as most most brands outside India & Japan lacks those last two things in Bangladesh outside major cities.
You might also be interested in