GearX Bangladesh Introduces Gold Racing O-Ring Chain
Published On 24-Dec-2018 11:16am , By Ashik Mahmud
GearX Bangladesh launched Electroplated Gold Racing O-Ring chain for the bikers of Bangladesh. Nowadays, not all motorcycles in Bangladesh have a quality chain, therefore the biker needs to tighten up the chain regularly,and performance decreases. To get rid of this problem, European standard GearX Gold Racing O-Ring chain is made.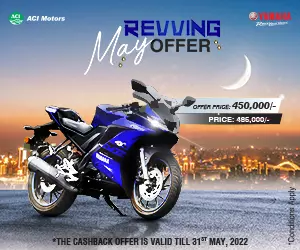 GearX Bangladesh is a really popular motorcycle accessories importer and brand in Bangladesh. They bring various kinds of accessories like certified helmets, motorcycle riding jackets, gloves, guards, and they also brings aftermarket parts like this chain, mudguards, radiator guard, and other things. The special features of this Gold Racing O-Ring chain are: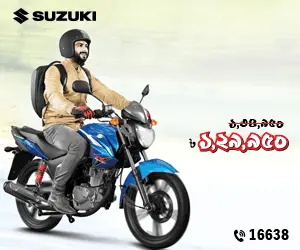 Extra-long life chain.
The gold color on the chain is electroplated, therefore the color won't fade and will give the bike a new look.
O-ring is made from high quality synthetic rubber, so the chain will run longer and will require less lubing.
The chain has Japanese anti wear grease, so the chain and the sprocket will not decay.
As the O-rings are high quality and really light, the power loss will reduce a lot and the performance will be increased.
The chain uses modern link therefore the chances of the link opening up accidentally is close to zero.
As the chain has synthetic rubber elements, it will not loosen up easily.
The O-Rings are high quality and lubed, so it can run a long time without lubricating.


GearX Gold Racing O-Ring Chain
The price of GearX High Performance Gold Racing O-Ring Chain is 2,450 BDT. GearX is the only company giving a chain guaranty of 12,000 kms. It is available in GearX Showrooms and their official sales points.
GearX Bangladesh is becoming one of the leading motorcycle accessories brand in Bangladesh, and by importing good quality accessories and helmets for bikers, it will be even more popular. The GearX Gold Racing O-Ring Chain is a really good option for anyone who is facing problem with the stock chain of the bike, and the 12,000 kms of guarantee will also ensure the satisfaction and the quality.
Published by Ashik Mahmud
You might also be interested in