Win Free Tickets of "20 Years of Artcellism" From BikeBD And Pulsar!
Published On 19-Dec-2019 06:18am , By Raihan Opu
We are arranging a quiz for all BikeBD Music Lovers. In this quiz, 10 lucky winners will receive tickets of the most awaiting show for the Artcell fans, "20 years of Artcellism"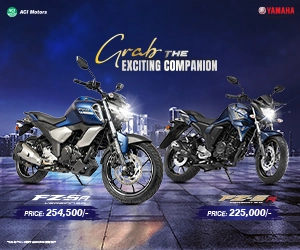 20 Years of Artcellism - Solo Concert By Artcell
Artcell is stepping on 20 years, and to celebrate this epic journey, they are gonna perform a solo live concert on 24th of December, 2019 at the Expo Zone of International Convention City Basundhara, ICCB. Bajaj Pulsar is the Official Motorcycle Partner of the event and with a collaboration with them, we have arranged a quiz for all BikeBD Members from where 10 lucky winners will win tickets of this grand concert. Anyone from all around the country can participate in this quiz until 4 PM, 21st December 2019. After that, 10 lucky winners among all the participants will be announced and they have to collect their tickets from the provided address during the 22nd and 23rd of December. The winner will have to come and pick the tickets from the given pickup address, and any claim will not be accepted after 23rd December regarding the giveaway. Join in the Quiz Below and take a chance to win tickets of "20 Years of Artcellism", live concert by Artcell!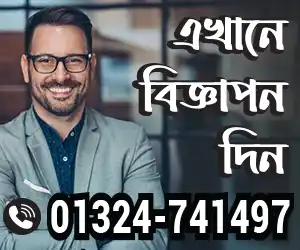 Bajaj Pulsar NS160 FI With ABS First Impression
20 Years of Artcellism - Artcell and Music
Artcell is the first progressive metal band of Bangladesh with experimental sounds borrowed from different genres of metal, like grunge or thrash. Ex "Tantrik Band" members Ershad Zaman and George Lincoln D'Costa along with the bassist Saef Al Nazi Cezanne and drummer Kazi Sazzadul altogether formed the band "Artcell" in November 1999. Since the beginning of their journey, they have been really popular among the youth due to their metal sounds and deep lyrics. Till now they have only 2 studio albums, and the fans are eagerly waiting for a long time for the third one. Their songs have received good critical reception not only in Bangladesh but in all the music world, and Artcell songs like Aniket Prantor, Dukkho Bilash, etc have reached out to all sorts of music lovers of Bangladesh. Artcell is stepping on 20 years now, and this solo live concert of Artcell called "20 Years of Artcellism" is definitely a treat for not only Artcell fans but any metal lover in the country!
To see the details Bajaj Bike price in Bangladesh and Baja showroom near you visit BikeBD.Com. Stay with us for more update motorcycle news.
Creating a value of life isn't easy. But creating life valuable is easy. So I tried to creating value and make an impact. I like to work in a team that is cooperative and helpful. I like to share my knowledge and skills for the betterment of the company. Always find out the opportunities and use in a proper way.
You might also be interested in