Bajaj Pulsar 150 Ownership Review (UG 4.5) By Sakib
Published On 14-Jul-2014 08:33pm , By Shuvo
Two wheeler's have always been stolen lots of guy's heart and I'm not the exception. In fact my obsession for a motorbike ignited back when I was a little kid and used to see Motogp on TV. Since then it has always been a dream to own one for myself and today I will share how my dream came true with Bajaj Pulsar 150 ownership review. But before I jump in to the review on the bike I owned a few words must be told prior to that.
Bajaj Pulsar 150 Ownership Review (UG 4.5) By Sakib
Before we start the main topic if you want to know pulsar 150 price in bangladesh and all discount offers , news, review follow our FB fan page & YouTube channel and Our website. I think you won't be disappoint after reading this bike review.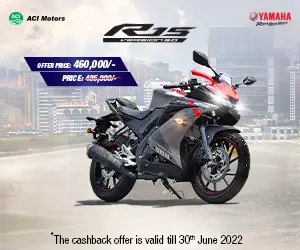 Learning and Falling In Love With Riding:
First thing is to learn how to ride a motorbike and fortunately I didn't wait too long for the day. Back in 2000 when was more than enough for a boy like me. That time I came across one of my friend who often used to ride a Honda CG125. Seeing my obsession and curiosity he offered me to learn to ride his motorbike.
I wasn't a minute late to present at the designated field. Within couple of days I found myself riding the shiny new CG125 on the streets of Sunamganj. My friend, my instructor was really happy sitting right behind me on pillion. Since the day till now I enjoyed riding & like same as the very first day.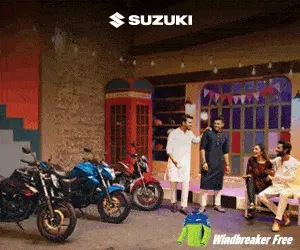 The feeling was really awesome and I enjoyed the sheer strength of pure Japanese engine. Since I was a new rider and upon my friends request I didn't unleashed the throttle to its limit. On that winter morning when I first rode on highway I tested with speed above 55kmph. It was like a dream come true to a boy aged only 15 years! The sweet winter wind still growls in my ear as if it happened yesterday!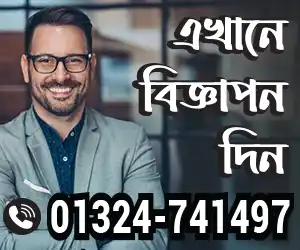 Muscular In My Dream:
After learning bike riding the next few years I used to ride a lot, mostly 100cc Hero Honda Dawn. This was back in 2002 & that belonged to my uncle. I was happy seeing this Indian manufactured bike with excellent mileage, power and of course the quality chassis and design.
It didn't felt me shorter than the expensive Japanese bikes. And in sequence these days India started to dominate motorbike industry in this sub continent. So I was just happy riding the HH Dawn sometime around 2002 and I was started to dream for my own monstrous insanely muscular ride.
On that time an eye catcher motorbike that has changed and rewrite the biker's bible in India and many part of the world including Bangladesh. Yes readers I am just talking about the love at first sight, the unmistakable, lord of the , the first model of Pulsar 2001. Oh boy, since the day I first saw it, I have been dreaming of riding my own Pulsar.
Why I choose pulsar & how I own it: The Pulsar 150 UG 4.5
Before owning my own ride I rode countless bikes and found nothing matches with the performance and the feeling like riding a Pulsar. The huge appreciated DTSI engine, its reliability, sheer strength, the muscular unique looking fuel which is inspired by open human arm, the wild theme on head, the digital Speedo meter really made the list of uniqueness which only available on Pulsar.
Yes it is only Pulsar that has redirected this sub continent to become performance and style oriented. And gradually Bajaj has been improving style, performance, mileage and comfort among Pulsar series started from UG1 till the UG4.5.
I would like to mention also the availability of spare parts, better service and longer lifespan puts Bajaj Pulsar ahead of other bikes. So the Pulsar becomes my first priority on the choice list. Although my intention was to buy a brand new bike, I however came across with a guy who was selling his very carefully ridden and well maintained pulsar 150 UG4.5.
I bought it from him right after I had took the bike for a spin and couldn't find a single issue that could give me think for second. Despite of clocking 20k on odo, it ran as if it just has come out of break in period. The engine has never been opened, the bike always undergone with regular general services. The awesome sound, smoothness of the engine, almost scratch free body and good grip on both tyres made me buy this bike right after the test ride.
Specification & Specialties:
The UG4.5 has seen many upgrades over previous models. Despite featuring the same 149.3 cc engine it actually has been equipped with some latest modification from Bajaj arsenal, like Exhaust Torque Expansion Chamber or in short "Exhaust TEC" which is great for low RPM torque.
Throttle response, ignition control system TRICS III comes to play when the rider opens up his throttle, hence making the Pulsar a wonderful cruiser with and also can instantly turn itself more of a sports bike. The CDI ignition system too has been improved. The digital twin spark plugs are controlled by microchip that determines when and at which rpm the RHS and LHS plug should sparks or sparks simultaneously.
Exhaust TEC lowers CO2 emissions and also provides better torque at lower RPM which is great for city riding. Combining all those technologies above, Bajaj has given the Pulsar 150 UG4.5 a good combination of power and mileage.
Here are the general specifications:
Power Output: 15 BHP at 8500RPM Torques: 12.5 NM at 6500RPM Front & rear wheel: Both are 17 inch alloy rim Tyre: Front 2.75-17 MRF zapper F-5 Rear 100/90 MRF zapper C Brakes: 240mm disk hydraulic and rear 130mm drum Both of these brakes are excellent at their designated task. Suspensions: Front telescopic & rear with Nitrox assisted five way adjustable. Wheel Base: 1320mm Electrical system: Consists of a MF battery and full 12VDC electrical system. Dashboard: Multifunctional meter gauge, digital Speedo and odometer, analog tachometer, low fuel, high temperature, RPM red line warning light and the side stand warning light.
My Experience With Pulsar:
I have ridden each generation of Pulsar and certainly the UG4.5 is the best one among them. There's nothing to mention except the performance and better handling. Pulsar 150 is the most common and most successful 150cc bike in India and in Bangladesh. It's a legacy and UG4.5 takes it to a whole new level. I am not a new rider neither I rode Pulsar for the first time. So I won't single out certain incident, where it performed excellent breaking or roar pass through other vehicles because I had ridden thousands of miles with Pulsar. And I can write hundreds of pages sharing my experiences however I am with just about the Pulsar I own now.
Generally Pulsar UG4.5 is the finest in braking than any other 150cc bike (excluding R15 and FZ series). The acceleration is very smooth and constant. I can easily run through 65-70kmph at 3rd gear, and if I am in mood sometimes do three figure speed on Odo. The highest Speed I obtained with my pulsar is 111kmph. Since I wasn't wearing any helmet (never do this mistake) the wind was literally unbearable and I hardly could . So I closed my throttle and lowered speed. Later with helmet I crossed 100km many times but I would advise other riders not to do that. In rainy season it is so risky.
Considering our density of traffic, around 65-85kmph is enough on well constructed highway, 35-50kmph at city. This practice is really best for longevity, mileage and most importantly for safety. I love my bike as a gypsy does with his . I enjoy every ride with him (I address all Pulsar as him) like riding the black mustang. He is my trusted companion in everyday life.
The longest ride with my Pulsar was 85Km without any break. At the moment I am preparing this review my Pulsar has completed 21550km and only thing it ever needed is rear brake pads. Though I got newer spark plugs, but the older plugs didn't give any trouble at all. I get around 42-45kmpl in city and almost the same in highway. Cause I used to push the throttle two the firewall most of the times in highway. But if I run the bike under 55kmph in highway I might get around 48-50kmpl.
The tightest turn I made with my pulsar was at 75kmph, where my knees almost touching the pitch. I tried this on clean, dry weather and on a that has good grip & free of dust. I never brake while in turn and when I am already leaned at a tight angle and never pull the clutch. Before I go for making sharp turn at a sharp angle I just avoid breaks & clutch and just perform it. And I could not find any single bike can turn sharp except FZ which has notoriously big tires hence way better grip and handling.
Pulsar is the comfortable bike to ride. It doesn't hurt your backbone while riding for long periods as you don't have to bend yourself much. Even with pillion the bike has excellent handling characteristics. But in city ride back ache can kill you pulling the clutch lever which seems a little tighter than its rivals. I don't find any vibrations out of ordinary, not even when I am redlining at 8500+ RPM.
Advantages I Enjoy of Being A Pulsar Maniac & An Owner:
Pulsar is an aura; it redefined the bike industry of India. It's a legacy. Anybody who owns a Pulsar, people must see and say something where ever you go. The name Pulsar speaks for itself and for the owner. Other than its purely male style, it suits from gentle man to stuntman.
Apart from those points mentioned above some number of key factors are reasons why I prefer Pulsar;
Very little maintenance cost despite regular maintenance is required if you love to get the best output from your bike.
Spare parts available everywhere and relatively easier to locate.
There more competition among importers, the cheaper the rate of spare parts.
Excellent resale value.
Mechanics are very much familiar with Pulsar, so repairing is relatively easy.
So should You Get One?
If you like the style but afraid of rumors surrounding the new model Pulsars and confused to buy one or not. I am here to tell you. This time avoid listening from others, just follow your instinct. A company has been making a bike for 13 years, and rest of other following. So it can make you clear about the quality.
In our country within BDT 2 lac, this is the most powerful bike. Hero CBZ under its sports a 149cc and TVS Apache RTR150 sports a 147cc engine resulting 13.8BHP and 14BHP respectively. That means almost 1 BHP lower than the Pulsar UG4.5 model. So more power yet more mileage. Now the decision is yours :).
Few Misconceptions About Newer Model Pulsars:
Bike engine gets too hot?
New engine tends to be hotter. New rider happens to compare their new ride with older model Pulsars only to find their newer model runs hot which hasn't passed the break in period!! And yet the rumors! Besides the newer model Pulsars can withstand more heat and can punish than older models. So feel free if that was bothering you.
Less powerful than previous model?
This is the funniest yet most widely misconception among bikers. The Ug4.5 is the most powerful 150cc Pulsar ever and it runs and accelerate smooth and fast. Thanks to its big CV (constant velocity) Ucal carburetor and TRICS III. So you don't feel the sudden jolt or shake or hiccups but a constant increase in speed. Some misinterpret as sign of a weaker engine which is however completely the opposite
Less durable than previous gene?
Previous model of Pulsar was 143kg and weighed less than the newer model. If the newer model is less durable, they wouldn't weighed more or would have sustained break down which never happened. In my case despite I dare to get the best out of my bike and my mustang without breaking a sweat easily handles all those punishments.
Tips For Pulsar Brothers:
The first and most important tip for any bike is, you take care of your bike and the bike will takes care of your journey.
Always keep the bike clean and dirt free. Since this is rainy season, clean off those dirt and mud from starter motor before it consumes the coil and bearing of the motor.
In the morning when you first start the bike, wait for at least one minute while the throttle remains at idle RPM before you gear it up and . This not only improves the engine's precious life, it also ensures a better ride throughout the day.
Service your bike at regular intervals. Don't let the screw up things if you doubt his expertise. This sort of will do more harm than good. Better, service your bike from Uttara motors. Always use original Bajaj parts.
Always change engine oil at every 750-800km of running. Never try to top up or use your bike if you find abnormal sound from engine or gear shifting goes hard. It is a sign of worn out or low volume of engine lubricants. Always look at the engine oil inspection window before you go for long journey. Use 20w50 grade oil only.
Clean air filter at every 500km interval. Clean and lubricate the drive chain at the same interval.
Keep the bike in dry and clean place when parked. Always get your bike inspect if you find any sudden changes in accelerations, sounds etc. Apply lubricants in clutch lever, cables, accelerator cables, bearings etc.
Never exceed the recommended tire pressure. 25 and 28 PSI for front and rear respectively with pillion that would be 25 and 32 PSI.
If you are an above average rider with basic mechanical idea, then your plugs and its color changes. A spark plug if properly observed should indicates if your bike has wrongly tuned or engine or fuel supply is ok. Remember, engine over heating or if the engine runs below proper operating temperature both are bad for mileage. Never run on lean mixture of fuel, but slight rich mixture good for engine. And a balanced AFR mixing is better all the way to go.
Pros:
A proven bike for years and excels at reliability and performance than most of its rivals with same price range.
Much easier to maintain and almost every city has a service centre. The customer support is great.
Widely available original spare parts through the country.
Definitely male, actually suits most riders and almost every heights.
This bike easy to ride with clip on handles.
Backlit illuminated switch also enhances riding quality and easier switch operation at night.
Full DC electrical system and self cancelling turn indicator switch.
Best in mileage category for 150cc segment.
New bigger UCAL Mikuni BS29 carburetor same as Pulsar 180 and RTR 180.
Most are well aware of its engine diagram, hence repairing isn't much of a hassle or troublesome and less costly.
Resale value is much higher than other 150cc bikes.
The unique looks that brought a decade ago still has this unique characteristics featuring new aerodynamic scoops and a razor sharp tail light that requires almost zero maintenance.
Cons:
Terrible engine noise at higher rpm.
Gear shifting isn't as smooth as Hero or Honda.
Despite the availability of original parts, there are a lot of low quality fake parts available in the market.
Heavy rainfall or speedy flow of can damage certain electrical components.
Stock foot rests are of cheap category.
A Conclusion Apart From others:
A lot of riders, specially the newer section of them say "Nahh! It's too common".
People who just learned how to ride or getting to know bikes, are most likely the Pulsar haters. I rode Hero Honda, Honda CG125 and many other bikes before I get my hand on a Pulsar. My biker instinct grew up looking at this Pulsar series. Any real biker who rides for years would definitely respect the bike which came to put it marks in the of motorbike.
I am not saying Hero or other brands are bad, but they never could come up with a legend that Bajaj did. And people were smart to immediately sees the differences and for a decade. Pulsars dominated the Indian roads and beyond the borders of his fatherland. They haters hate because it's too common.
But did they ever wonder why the Pulsar is the most favored bike by the riders, by the young's and not to forget the stunners? Why it is the most abused and widely used 150cc bike in India and this sub continent? Because like it or not, Pulsar is the father of Indian sport bike and rest of the manufacturer just copying and using the trend that Pulsar brought in the first place. So it confidently standing before me. Hope this Bajaj Pulsar 150 ownership review will help you. looking forward your valuable comments. Use helmet, stay safe.
-By Sakib
You can send us your ownership review too. Share your experience and moments with your bike via our blog. You can write in Bengali or or, both. Click here for a guideline on how you should write you ownership review and then send your ownership review to articles.bikebd@gmail.com
You might also be interested in