Bajaj Launches The Most Powerful 160cc Bike In India!
Published On 04-Apr-2020 09:05am , By Arif Raihan Opu
Bajaj Auto Ltd launches the most powerful 160cc bike in India the Bajaj Pulsar NS160 with a BS-VI engine with a power output of 17 BHP. If it comes in Bangladesh somewhere shortly then it will be the most powerful motorcycle in the commuter sports category in Bangladesh.
Bajaj Launches The Most Powerful 160cc Bike In India!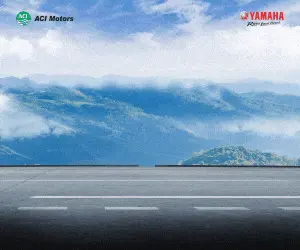 Currently, the most motorcycle which comes in Bangladesh from India has a BS-IV engine, an engine that gives out lesser carbon dioxide & nitrogen dioxide in the air compared to previous generation engines. BS-VI engines, on the other hand, will be more refined and it will also produce even lesser harmful gases to the atmosphere. Currently, as per Indian government regulations, all motorcycles must have BS-VI engines which will be sold brand new from the showroom starting from April 1st, 2020.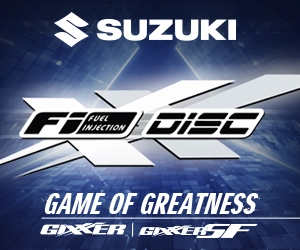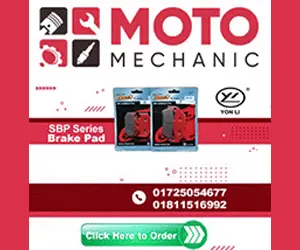 Many motorcycle companies have developed & launched BS-VI engine bikes on the roads & Bajaj which is one of the pioneers also brought out Bajaj Pulsar NS160 BS-VI in India.
Bajaj Pulsar NS160 Test Ride Review
The bike will have a 160 cc single-cylinder, oil cooling, and twin spark engine. As stated the engine will produce 17 BHP @ 9000 RPM & 14.6 NM of Torque @ 7,250 RPM & it will have a 5 speed gearbox. This will mean that it will produce about 1.5 BHP more than the current version which is available in the Bangladeshi market. The bike will feature a standard fuel injection system which will make the bike smoother in acceleration & will give better performance in fuel economy.
The overall design of the bike remains the same & also the brakes, suspensions & tires are the same as you can find in the current BS-IV variant of Bajaj Pulsar NS160. Currently, Bajaj Pulsar NS160 has 4 variants in Bangladesh: Bajaj Pulsar NS160 has become one of the very few bikes that has a power output gain when they transfer from BS-IV to BS-VI engine. It will be interesting to see how many they managed to gain this power which we will reveal once the bikes come in Bangladesh.
To see the details Bajaj Bike price in Bangladesh and Bajaj showroom near you visit BikeBD.Com. Stay with us for more update motorcycle news.
Published by Arif Raihan Opu
Creating a value of life isn't easy. But creating life valuable is easy. So I tried to creating value and make an impact. I like to work in a team that is cooperative and helpful. I like to share my knowledge and skills for the betterment of the company. Always find out the opportunities and use in a proper way.
You might also be interested in