Yamaha Motor Company Ltd 65th Anniversary - Revs Your Heart
Published On 30-Jun-2020 11:27am , By Raihan Opu
July 1st, 2020 marks the 65th Anniversary of Yamaha Motor Company Ltd. The brand was established in 1955 headquarter in Iwata, Shizuoka, Japan. The company's first motorcycle was called YA-1, which rolled out of the factory through the hand of the founder of the brand, Genichi Kawakami. A day that Yamaha lovers around the world call it Yamaha Day.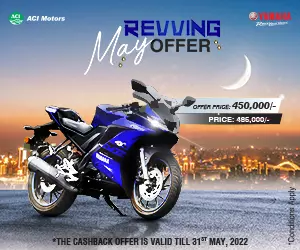 Yamaha moves with the brand philosophy of Kando, which means to move people emotionally, Yamaha says that if it doesn't produce Kando then it's not a Yamaha. Yamaha didn't limit themselves to making motorcycles but they also produce speed boat engines, golf kart, ATV. Yamaha has specialization in making car engines for Ford, Volvo, Lotus & Toyota. Some of their most renowned work is on the engine of Toyota Celica, MR2 & the magnificent Lexus LFA.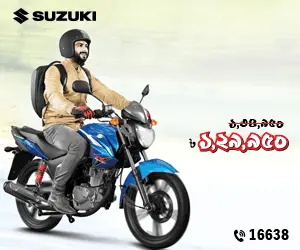 In Bangladesh, Yamaha was always known to be a premium motorcycle brand. It was the Yamaha RX115 which started that KANDO philosophy, a bike that has the balance of elegance & power.
The bike which caught the attention of Bangladeshi bikers was the Yamaha FZS series. In early 2010 that was different concept bike, with the fatter tire, shorter wheelbase & not too much power from the engine but time to time many people understood the concept that Yamaha concentrated more on the controlling and braking of the bike rather than anything else, a concept which many other brands later followed.
Speed lovers of Bangladesh fell in with love with Yamaha for the R15 V2. It wasn't just the looks of the bike but it also had lots of punch from the engine and the split seat, sitting in traffic it was hard not to look at that bike in those days. Yamaha is very active in MotoGP, the most premium class of 2 wheel motorcycle racing. Yamaha has won 14 MotoGP World Championship as a motorcycle constructer, which is the 3rd highest among 35 brands who ever participated in MotoGP.
Yamaha motorcycles Ltd in collaboration with ACI Motors Ltd has done a great deal for the bikers in Bangladesh. Some of the notable work has to be Dhaka Bike Carnival (2017), Shadhinota Shopoth (2018) & Cox's Bazar Riding Fiesta (2019). On behalf of the whole BikeBD team, we want to wish Yamaha Motor Company Ltd all the very best in Bangladesh.
You might also be interested in